Sen. Feinstein hospitalized for shingles, office confirms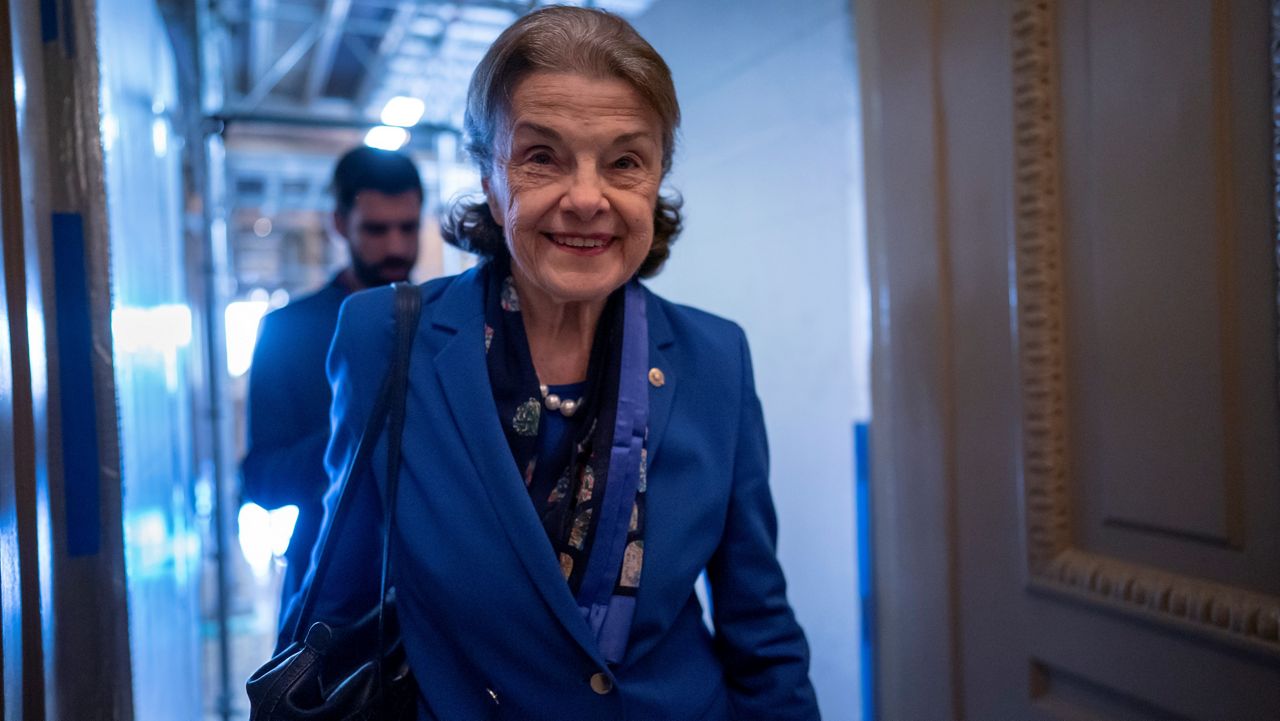 Sen. Diane Feinstein, D-Calif., has been admitted to a San Francisco-area hospital to receive treatment for shingles, her office confirmed to Spectrum News Thursday evening.
"I was diagnosed over the February recess with a case of shingles," Feinstein said in a statement provided by a spokesperson, adding that she is expected "to make a full recovery" from the virus, which causes painful rashes.
In her absence, Feinstein has missed a handful of committee hearings, including Wednesday's Senate Judiciary Committee meeting which saw Senate Republicans grilling Attorney General Merrick Garland, as well as at least 15 Senate votes.
Reports began circulating Thursday afternoon that Feinstein, 89, had been hospitalized for an ongoing "health matter." Feinstein, who has served in the U.S. Senate since 1992, is the oldest sitting senator and member of Congress.  She announced in February that she would retire following the conclusion of her term in 2024.
Feinstein's statement came amid increasing age-related speculation over her fitness for the job, as well as numerous proclaimed challenges for the seat by a handful of high-profile California Democratic politicians, including Reps. Adam Schiff, Katie Porter and Barbara Lee.
"I hope to return to the Senate later this month," Feinstein said.