NBA star Nikola Vucevic on competing in 2023 FIBA Basketball World Cup if Montenegro qualify: "There's a good chance"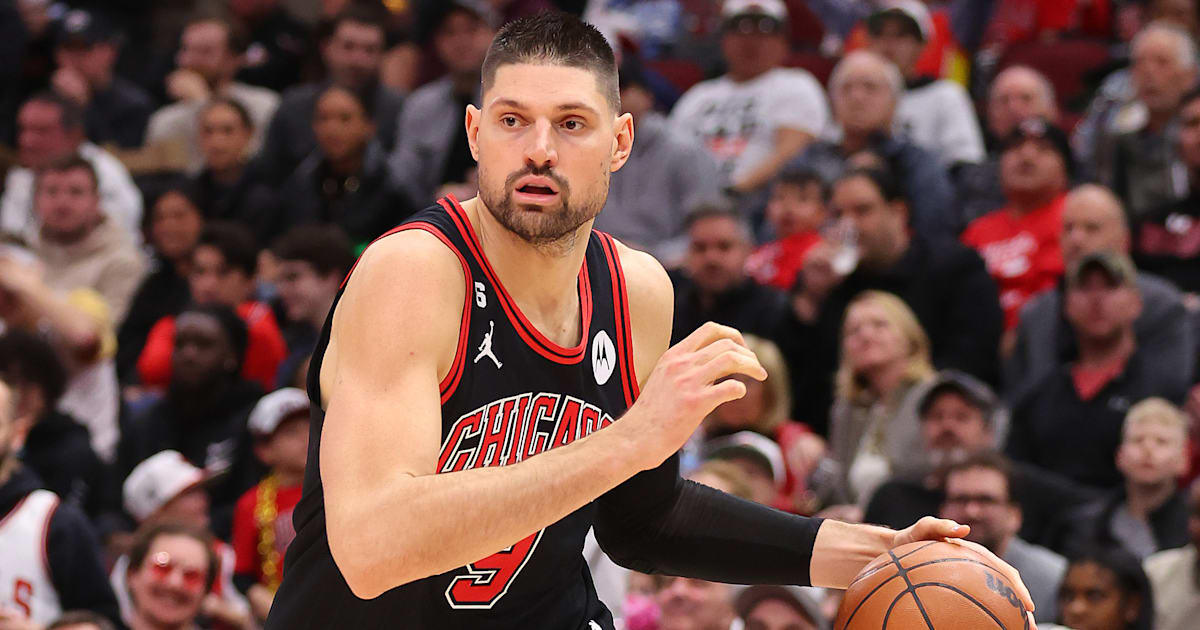 Montenegrin NBA star Nikola Vucevic will be following the progress of his national basketball team closely when they hit the court for the final window of the 2023 FIBA World Cup European Qualifiers from 23-27 February.
The eastern European nation are just one win away from guaranteeing a second consecutive appearance at the showpiece event to be co-hosted by Japan, Indonesia and Philippines later this year.
Currently on a 6-4 record, Montenegro will face Bosnia and Herzegovina (5-5) before then taking on Czechia (3-7) who are already out of contention, and Vucevic fancies his country's chances of sealing the deal:
"We only need one win to get in so hopefully we get it," the 32-year-old Chicago Bulls center told Olympics.com at NBA Paris Game back in January.
"I try and watch all the games. Hopefully they have a good game and if we win, we get to the World Cup."
Nikola Vucevic: Prepared to suit up for the Basketball World Cup
With over 10 years of experience in America's leading basketball league and two All-Star (2019, 2021) selections to his name, Vucevic is a key figure in Montenegrin basketball.
He helped the national side secure two vital wins against France (70-69) and Portugal (77-62) when he linked up with the team for the fourth World Cup qualifying window in July last summer.
Speaking on whether he will attend the tournament should Montenegro successfully secure a spot, the center gave an answer sure to excite his country:
"There's a good chance, yes," he said postively. "We'll see by that time but there's a good chance. I didn't play in EuroBasket, but I think I might play in the World Cup."
If competing on the world stage and for the chance of securing a ticket to Paris 2024 wasn't already enough to motivate Montenegro to pull out all the stops in the upcoming qualifiers then Vucevic's current form for the Bulls will surely provide an extra incentive.
After nine seasons with the Orlando Magic, Vucevic was traded to Chicago for the 2022/23 season and while the Bulls may be enjoying mixed fortunes, the man known as the 'Vooch' has become a rock for the side.
The 6ft11 (2.10m) player's graft has helped spotlight his US Olympic gold medallist team-mates DeMar DeRozan (Rio 2016) and Zach LaVine (Tokyo 2020) and he appears to be benefitting as a result.
Vucevic is currently averaging 17.9 points and 11.5 rebounds a game while shooting at 51.6 percent (as of 21 February).
He is currently fourth in the league standings for 'double-doubles' just ahead of 'Greek Freak' Giannis Antetokounmpo, and he has shown remarkable consistency as the only Bulls player to start and play in all 59 games so far.
While Vucevic might not be receiving much acclaim for his steadfast style, he is a player more than happy to stick to task and get the job done even if that means the stats don't reveal his real worth.
In truth, the big man says all NBA court time is valuable to him, especially when it comes to stepping up to the international game:
"The NBA game is much quicker, more intense; a different style of basketball. There is more spacing, players have more freedom to do what they can do and express themselves. The European game is a little more controlled, so it is really different, but both are fun.
"It's good to get both experiences; you can learn from playing both and transition across. Then one is playing for your club, and one is playing for country, so it is just a very different experience and feel. As long as you get to play basketball it's fun."
Currently sitting in third in Group K behind the already qualified France and Lithuania, Montenegro will make their final bid for the FIBA World Cup with games against Bosnia and Herzegovina on 24 February and Czechia on 26 February.
As they mount their final preparations Vucevic had one final message for his country: "Good luck to them, I wish them all the best and hopefully we'll get the win."