A California woman has died after getting hit by a vehicle while trying to help "someone stuck in the snow," her family says. 
Barbie Hughes was in Polique Canyon in the Big Bear Lake area of San Bernadino County the evening of Saturday, Feb. 25, when she was struck, according to a Facebook post. Several feet of snow have been reported in the area. 
"While we're not sure on all the little details yet, something happened and Barbie was run over and sustained fatal injuries," the message said.  
The San Bernardino County Sheriff's Department confirmed the death to Fox News Digital and said the California Highway Patrol is investigating. 
CALIFORNIA RESIDENTS STRANDED IN 'ONCE-IN-A-GENERATION' SNOW EVENT NEED FOOD, MEDICINE 
"She was killed from a vehicle vs. pedestrian incident," a San Bernardino County Sheriff spokesman said.
Fox News Digital has reached out to the California Highway Patrol for further comment.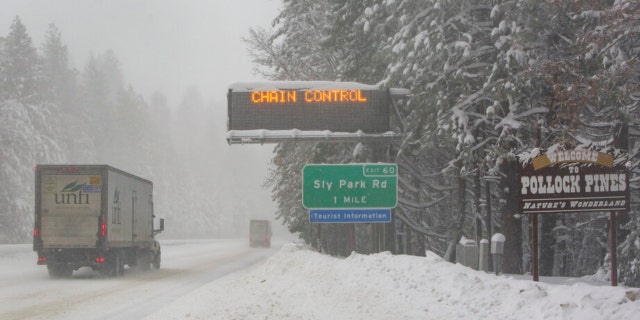 Hughes' family said following the incident that she was taken to a local hospital, where her mother, Sheree, was "able to be there with her while she was awake." 
"Upon completing X-rays/CT Scan the doctors learned her injuries were substantial and severe," the family wrote on Facebook. "They couldn't airlift her due to the weather, but there was an ambulance on stand-by in case they got her stable." 
YOSEMITE NATIONAL PARK CLOSED INDEFINITELY AMID EXTREME WEATHER ONSLAUGHT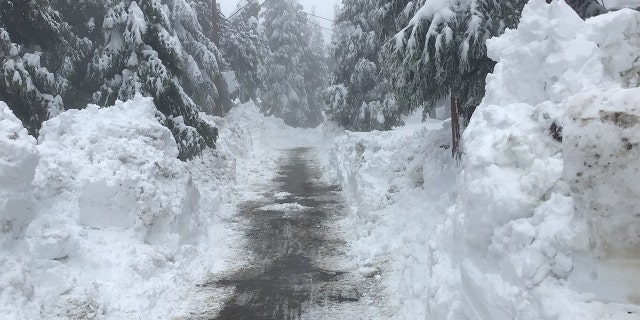 The family continued by saying, "As the pain set in, the decision was made to intubate [Hughes] to provide some relief," but the "broken bones had punctured her lung(s) and one punctured her heart." 
CLICK HERE TO GET THE FOX NEWS APP 
Hughes was pronounced dead early the next morning, according to her family, which has set up a GoFundMe.
"We are all grieving for the loss of this beautiful soul that made us laugh, cry, and have full tummies with her exceptional cooking!!" they added.