A California woman running on a mountainous trail bumped into an adult brown bear and two cubs in a frightening encounter caught on video earlier this month.
The heart-pounding footage was taken along a narrow hiking trail in Sierra Madre on Nov. 8.
"While I was trail running alone, I was about 5 inches from hitting momma bear after turning a tight blind corner," Laura Gold wrote on social media.
The video shows Gold turning the corner and stopping after spotting the bears. She slowly backed away and could be heard roaring and whistling to try to scare the bears. The trio, however, continued to follow her along the trail.
YELLOWSTONE NATIONAL PARK FINDS 1ST CASE OF FATAL BRAIN DISEASE AFTER DEER CARCASS TESTS POSITIVE
"I used every trick in the book (except bear spray) and nothing worked," Gold wrote. "Momma bear continued to move towards me until another hiker came from behind me and helped scare them away."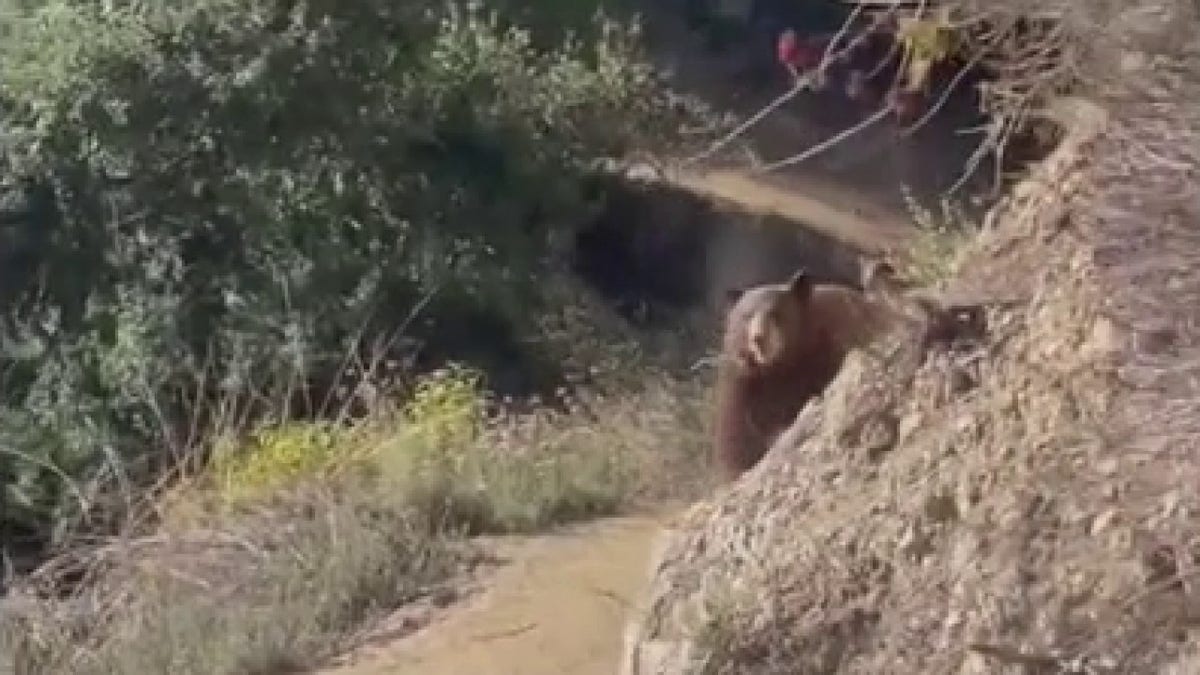 Gold wrote that the trail behind the bears splits and that both paths lead down the mountain.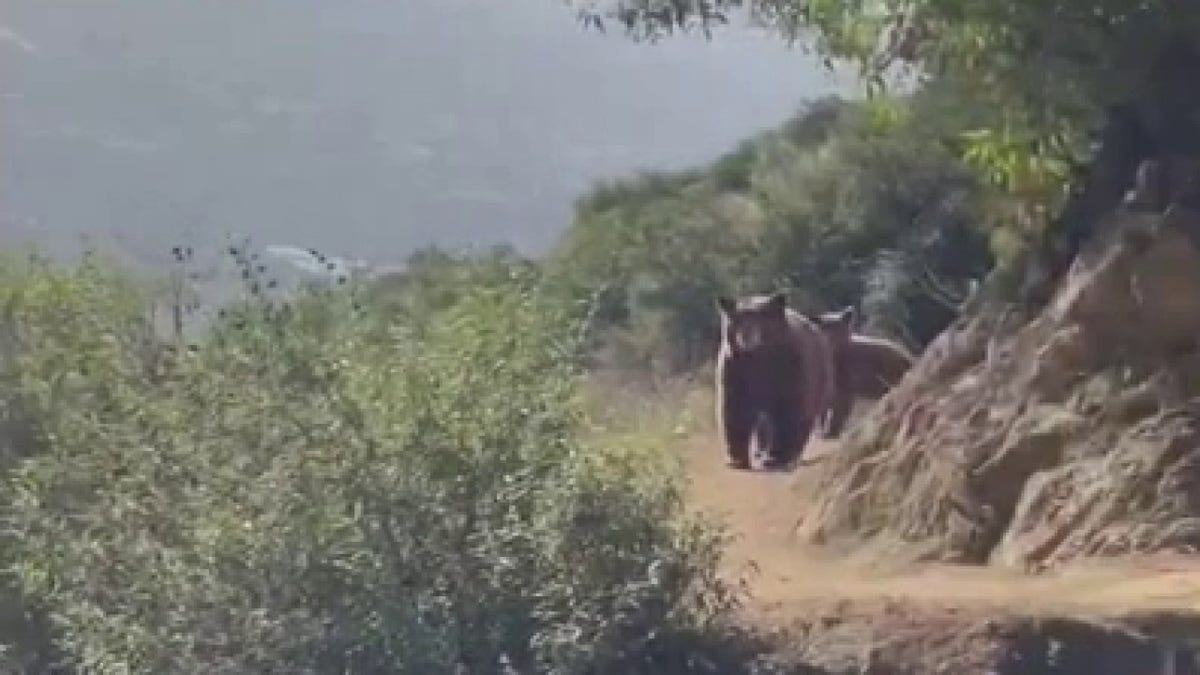 WILDEBEEST FIGHTS FOR ITS LIFE AS DETERMINED CROCODILE ATTACKS – ALL CAUGHT ON VIDEO BY TOUR GUIDE
Officials with California State Parks say that when encountering a bear, you should make yourself appear as large as possible, stay calm and quiet, and slowly back away. However, if the bear actually approaches you, officials said to make noise and yell at the animal.
Sierra Madre is located in the San Gabriel Mountains near the Angeles National Forest in Los Angeles County.