After being closed by an arson fire since November 11, the 10 Freeway in downtown Los Angeles may be reopening sooner than originally expected, according to officials.
During a press conference Sunday morning, California Governor Gavin Newsom, Los Angeles Mayor Karen Bass and Vice President Kamala Harris announced the 10 Freeway will reopen in time for Monday morning's commute, with some lanes possibly opening as soon as Sunday night.
This announcement comes after Newsom hinted that it may take months before the portion of the 10 Freeway effected by the arson fire would reopen. 
Shortly after his first announcement, which was met with plenty of push back from residents in LA, Governor Newsom gave another update days later saying it may take weeks instead of months, then Newsom gave a third update saying the roads may reopen as early as Tuesday.
REPAIRS TO ARSON-DAMAGED LOS ANGELES INTERSTATE WILL TAKE AT LEAST 3 WEEKS, NEWSOM SAYS
Newsom has since praised the workers and contracting company and claimed 10,000 hours of labor went into the effort to get the freeway open in eight days.
On Saturday, Cal Fire released photos and a description of a person of interest in the arson fire. 
FIRE AT LOS ANGELES INTERSTATE PUTS PUBLIC SCRUTINY ON STOCKPILING OF FLAMMABLE MATERIALS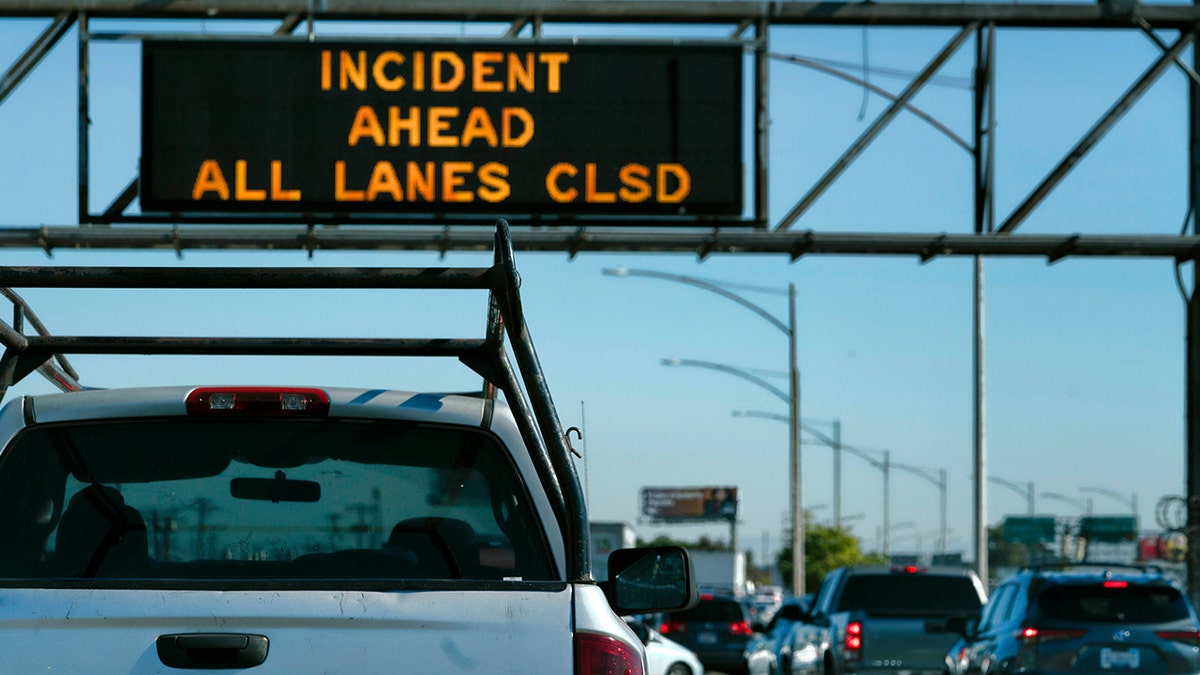 The suspect was described as a 6-foot tall man weighing 170 to 190 pounds with black hair. Officials believe he appears to be between 30 and 35 years old, and his race is unknown. 
Investigators added the suspect possibly had a burn on his left leg and at the time of the fire, the person of interest was photographed wearing a black hoodie, blue shorts, gray shoes, green scarf and a knee brace on his right knee. He was also carrying a dark-colored backpack. 
LOS ANGELES FREEWAY FIRE, WHICH ENDANGERED 16 PEOPLE, LEADS TO RENEWED CALLS TO ADDRESS HOMELESS CRISIS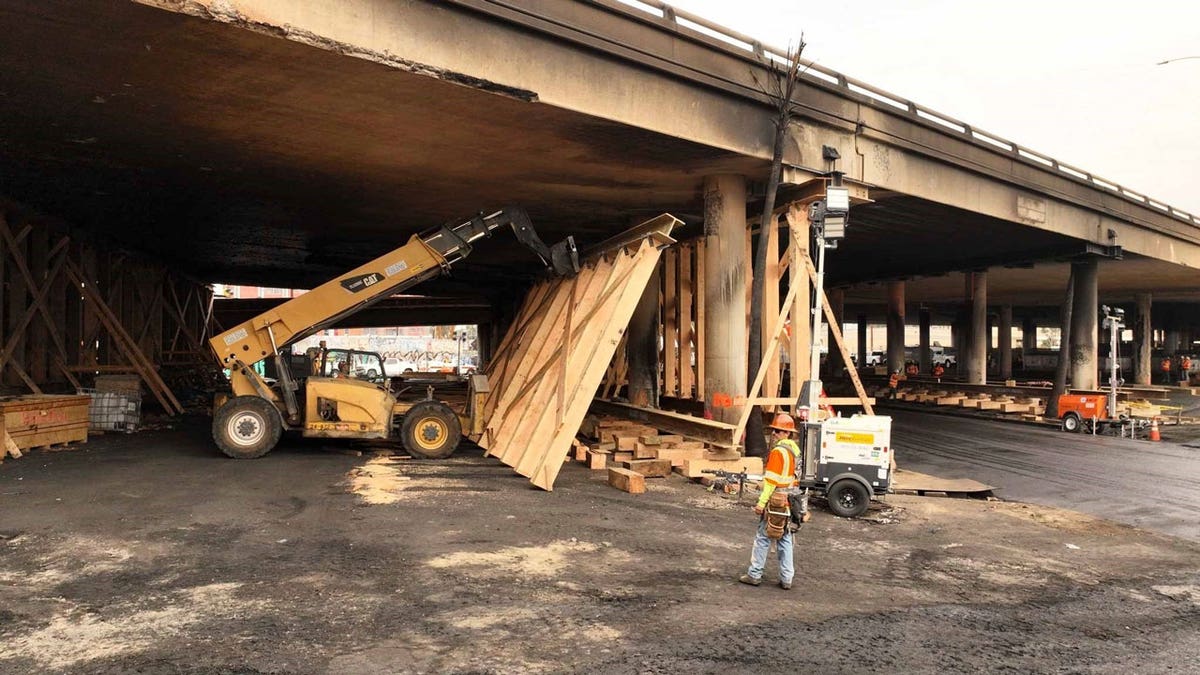 Authorities also said the investigation revealed the company Apex Development Inc., which leased the land underneath the freeway, was in violation. 
According to authorities, the company was accused of subleasing the lot to at least five other businesses, which brought other materials onto the lot that were not authorized. 
CLOSED DOWNTOWN LA FREEWAY TO WREAK HAVOC ON MORNING COMMUTE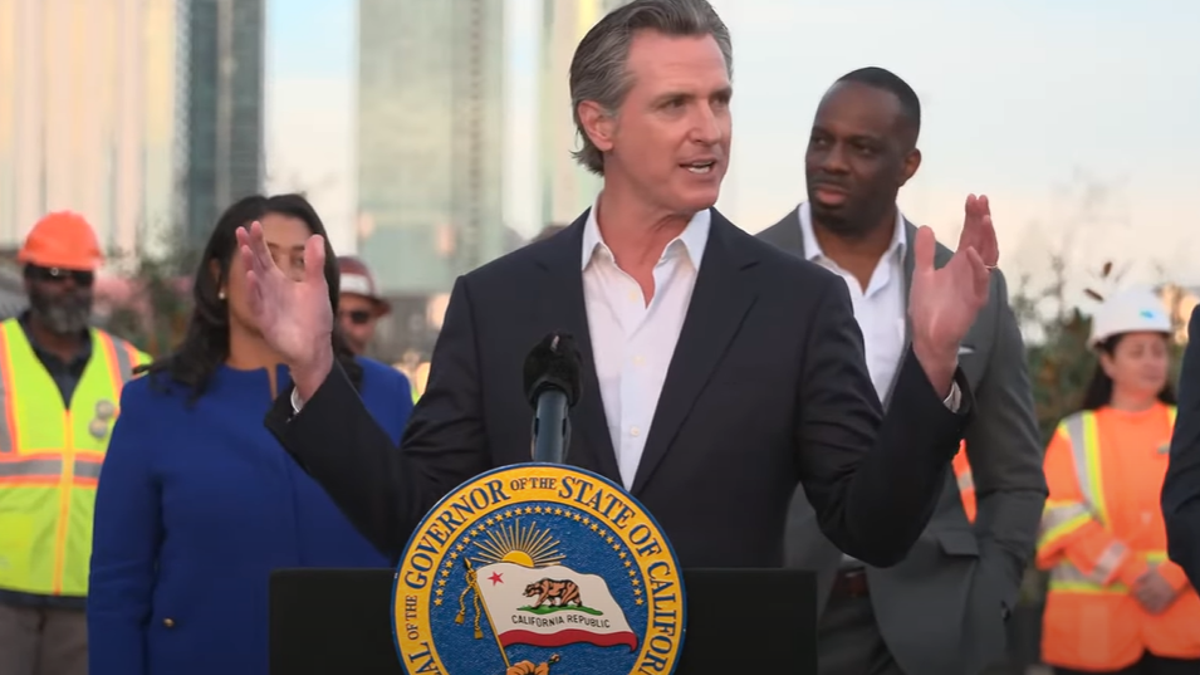 Newsom said that the state had taken over four of Apex's five leases, with only one remaining in Sun Valley. He added that a court hearing in the case is expected in January or early February.
Caltrans is also reviewing all similar leases to determine whether other companies might be violating lease terms. The governor said Sunday that preliminary results of that investigation would be released Wednesday.
FIRE CLOSES PORTION OF 10 FREEWAY IN DOWNTOWN LOS ANGELES INDEFINITELY, NEWSOM CALLS FOR STATE OF EMERGENCY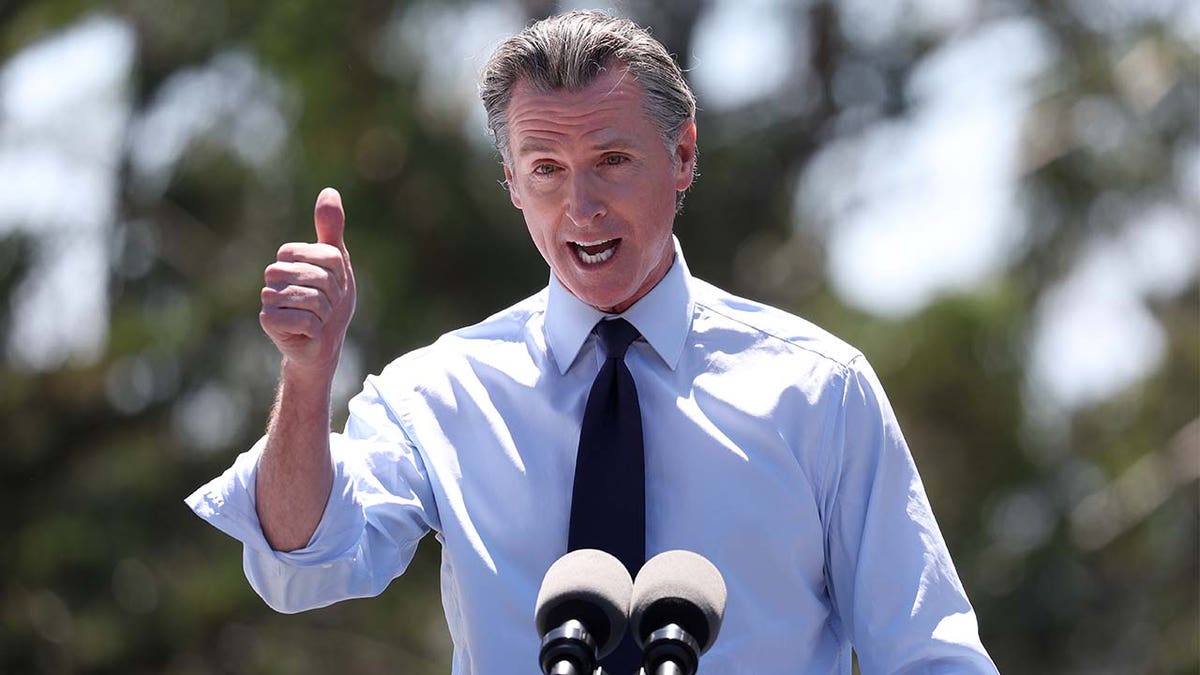 City officials stated that there are roughly 100 concrete pillars underneath the section of the freeway that was damaged, with at least nine of them suffering significant damage in the fire.
Newsom added that authorities have conducted samples underneath the concrete pillars and crews will continue to fix up the site, emphasizing the work will continue around the clock. 
CLICK HERE TO GET THE FOX NEWS APP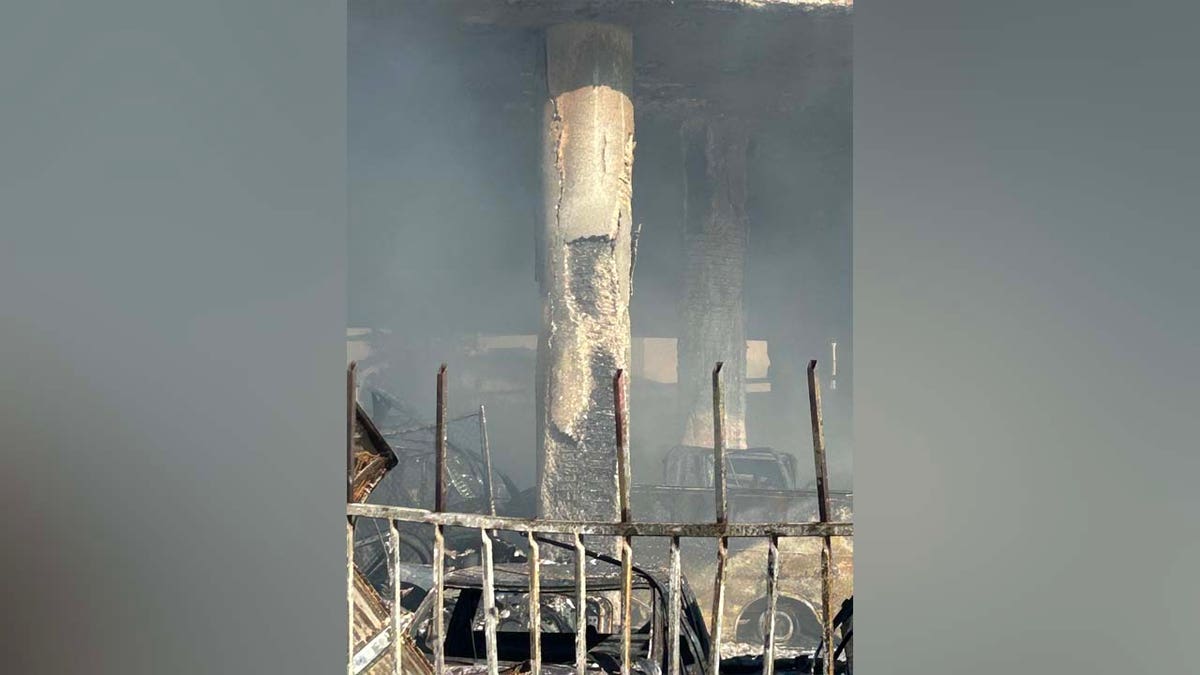 Anyone with information about the arson fire is encouraged to call the Cal Fire arson hotline at 1-800-468-4408.