At least 3 arrested after high-speed pursuit through San Gabriel Valley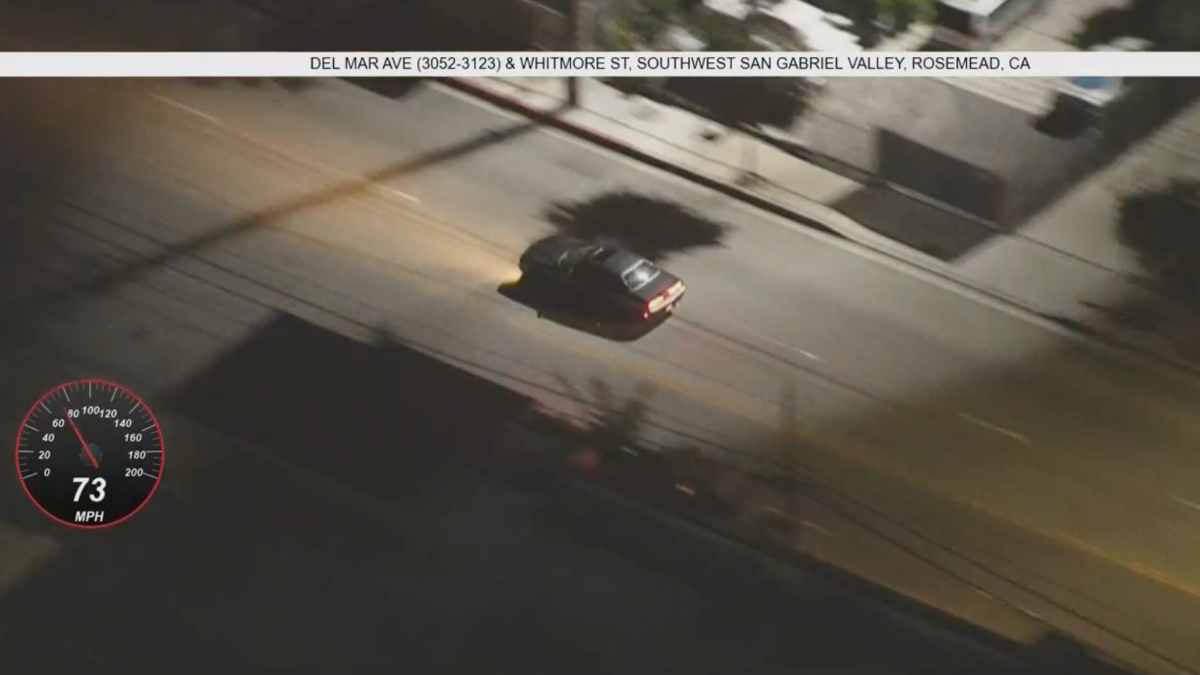 Officers with the California Highway Patrol arrested at least three people following a high-speed chase through the San Gabriel Valley Monday night.
The driver of a gray vehicle was seen speeding through residential streets, at times going over 100 mph and with the headlights off.
The pursuit passed through La Puente, Rosemead and San Gabriel.
The pursuit came to an end after the driver ended up in a cul-de-sac on Lorenza Court and E. Broadway in the San Gabriel area.
The driver and passengers took off running in different directions attempting to evade the officers.
They were caught and taken into custody.