Adam Sandler is known for bringing his friends into his comedy movies, but he's often made his films a family affair as well.
The actor shares two daughters, Sadie, 17, and Sunny, 15, with wife Jackie Sandler. All four family members appeared in "You Are So Not Invited to My Bat Mitzvah," a movie released earlier this year, and now they're coming together again for a new animated film called "Leo." At the premiere for the new movie, Sandler shared the tips he's given his children to help with their burgeoning careers in Hollywood.
"I tell them to make sure you feel good about what you do and how hard you worked, and you judge yourself," he told People. "Don't let too many people try to get in your head. If you feel like you gave it your all, that's all you can ask."
ADAM SANDLER PAUSES COMEDY SHOW TO HELP FAN SUFFERING MEDICAL EMERGENCY
Speaking about working with his wife and daughters, he said, "[It's] always fun to be with my family. It's kind of what they are thinking about getting into and their passion, and so it's good to learn with them."
He also discussed the possibility of Jackie, Sadie and Sunny appearing in any more movies with him in the future.
"You never know, but we had a great time at that bat mitzvah movie," the comedian revealed. "And this one, we started doing this four years ago, and they grew up a little bit while doing this movie, so it's been really nice."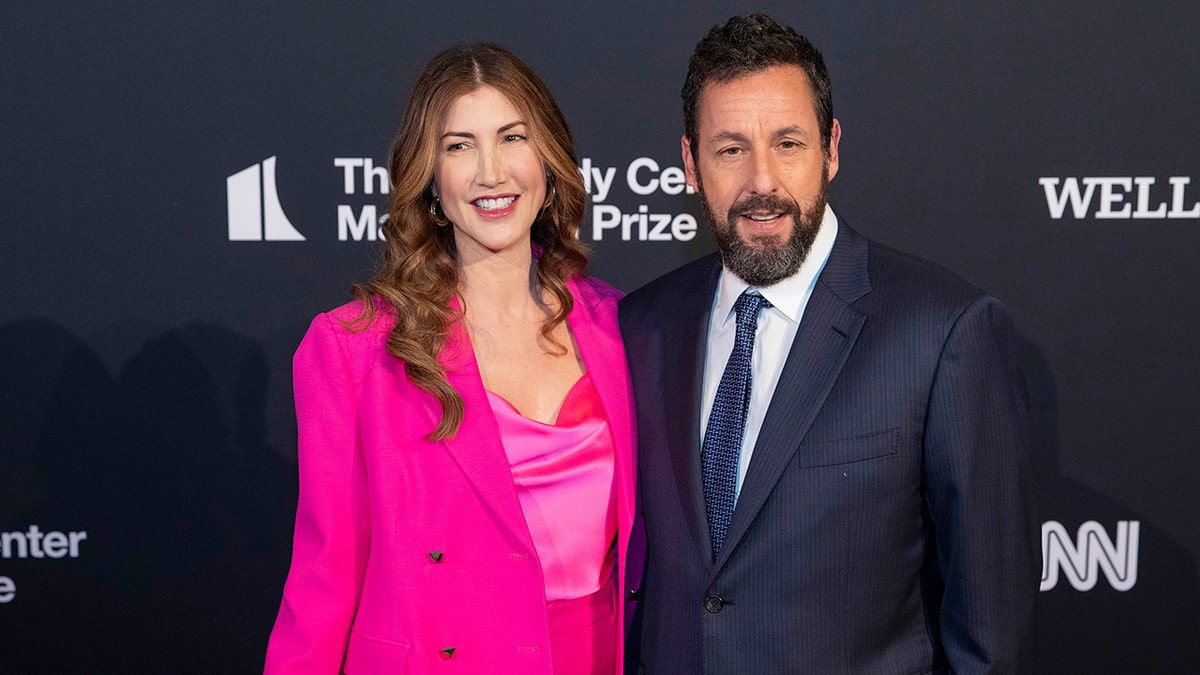 He did admit that while Sadie and Sunny are "fun" in the new film, they do "like the serious stuff" when it comes to acting.
ADAM SANDLER UNDERWENT HIP SURGERY AFTER 'MURDER MYSTERY 2' FILMING WITH JENNIFER ANISTON
Both girls have over 20 professional acting credits to their names, mostly in their father's movies. Sadie first appeared in "You Don't Mess with the Zohan" in 2008, then in "Bedtime Stories" that same year. In 2010, she joined Sunny in her first film, "Grown Ups."
Jackie's first acting credit was in Adam's hit, "Big Daddy" – she had a small role as a waitress. People reports that this is where the couple first met.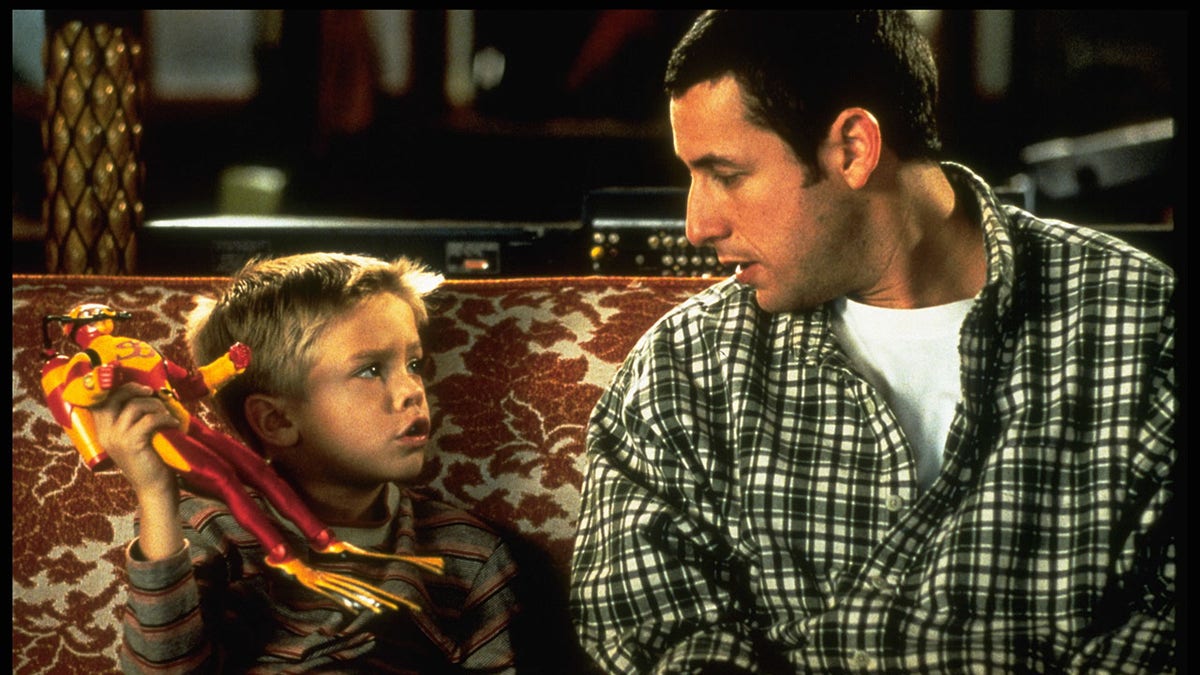 In 2003, they were married, but even before they became husband and wife she began getting involved in his films. She's appeared in movies like 2000's "Little Nicky" and 2002's "Eight Crazy Nights." She's appeared in many of the same movies as Sunny and Sadie.
While Adam clearly loves being with his family now, it did take him a little while to adjust to being a father — approximately 10 minutes, he recalled in a 2006 interview with Access Hollywood.
"You know what was funny? When my kid was born, I was so nervous, I didn't know what I felt," he said at the time."Five minutes later, maybe 10 minutes later, it was me and the kid and a nurse. We walked down alone to just check the vital signs and all that stuff, and I had a chemical reaction in my body, where I loved the kid so much, and I was so nervous for her, and that's when I lost my mind for the kid."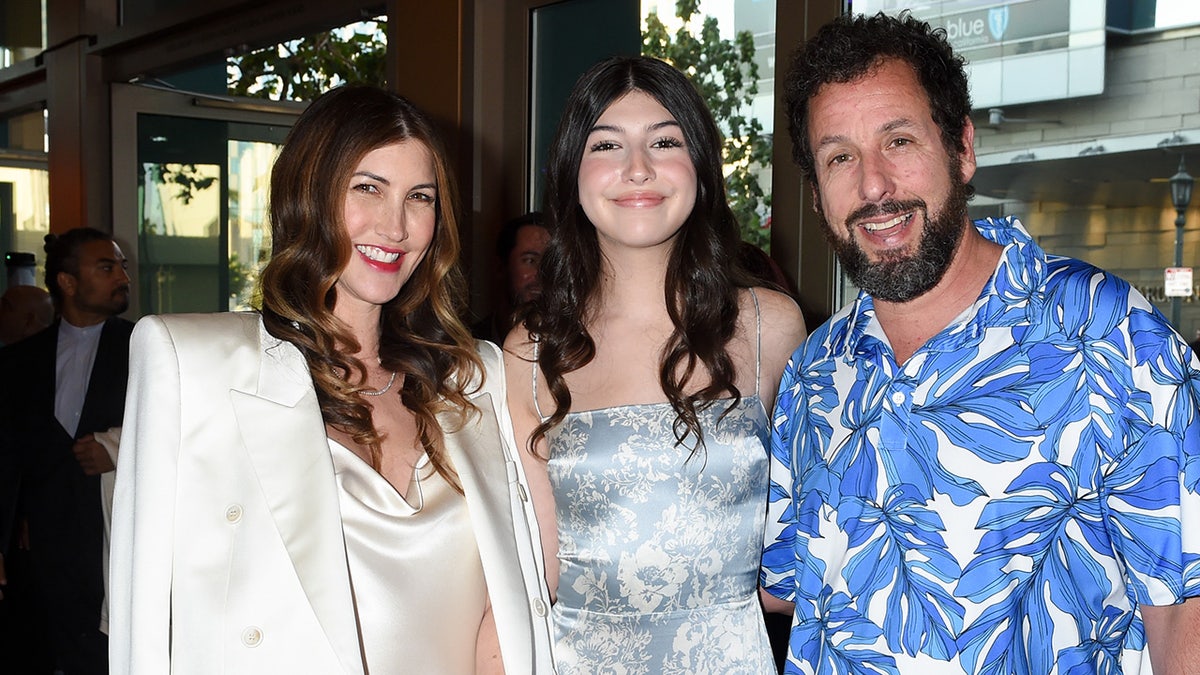 His movie "Click" premiered in 2006, when his first child was just a few weeks old, and in quotes at the premiere shared by Reuters, he joked, "I feel a little more relief that I don't have to just think about myself too much anymore. I don't have to talk about how great I am."
On fatherhood, he said, "It's fun. It's great. I love that kid. I was dying to do it."
LIKE WHAT YOU'RE READING? CLICK HERE FOR MORE ENTERTAINMENT NEWS
When Sadie became a toddler, their connection became even deeper. As he explained on "The Tonight Show," he and his wife were "very tight with this child — everything we do is about the kid, and the kid now all of the sudden worships me. It was my wife the whole time and then the last month or two, it's all Sandler. It's like anything I do, the kid wants to do."
As she grew up, and after Sunny was born, that didn't exactly last.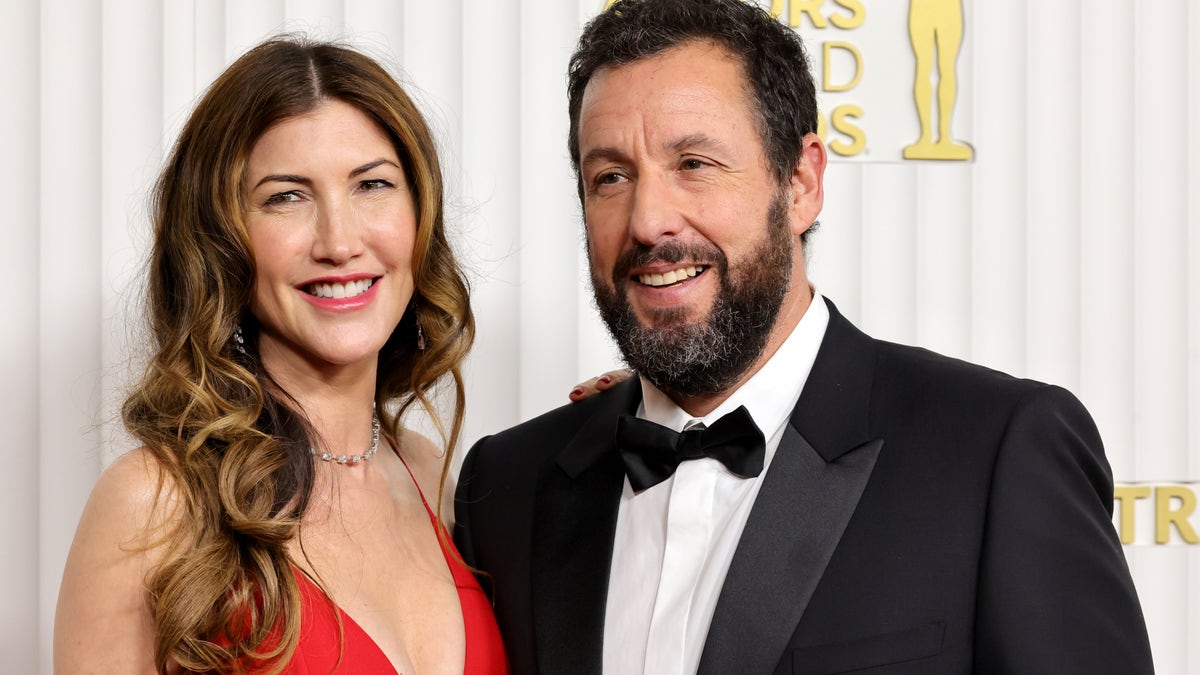 "I hear sometimes in the house, 'I wanna be in a movie' and I say, 'You are, you were in this, this and this' and they go, 'Not yours.' I go, 'Oh, Daddy's not good enough!'" he said during a later appearance on Drew Barrymore's talk show. "They wanna do their own thing one day."
CLICK HERE TO SIGN UP FOR THE ENTERTAINMENT NEWSLETTER
Sammi Cohen, director of "You Are So Not Invited to My Bat Mitzvah," spoke to The Hollywood Reporter about the family's dynamic on the set of the movie, explaining, "He's hilarious, and he's always making everything funnier. He really gave everyone space to do their thing, but when people needed support, he was there."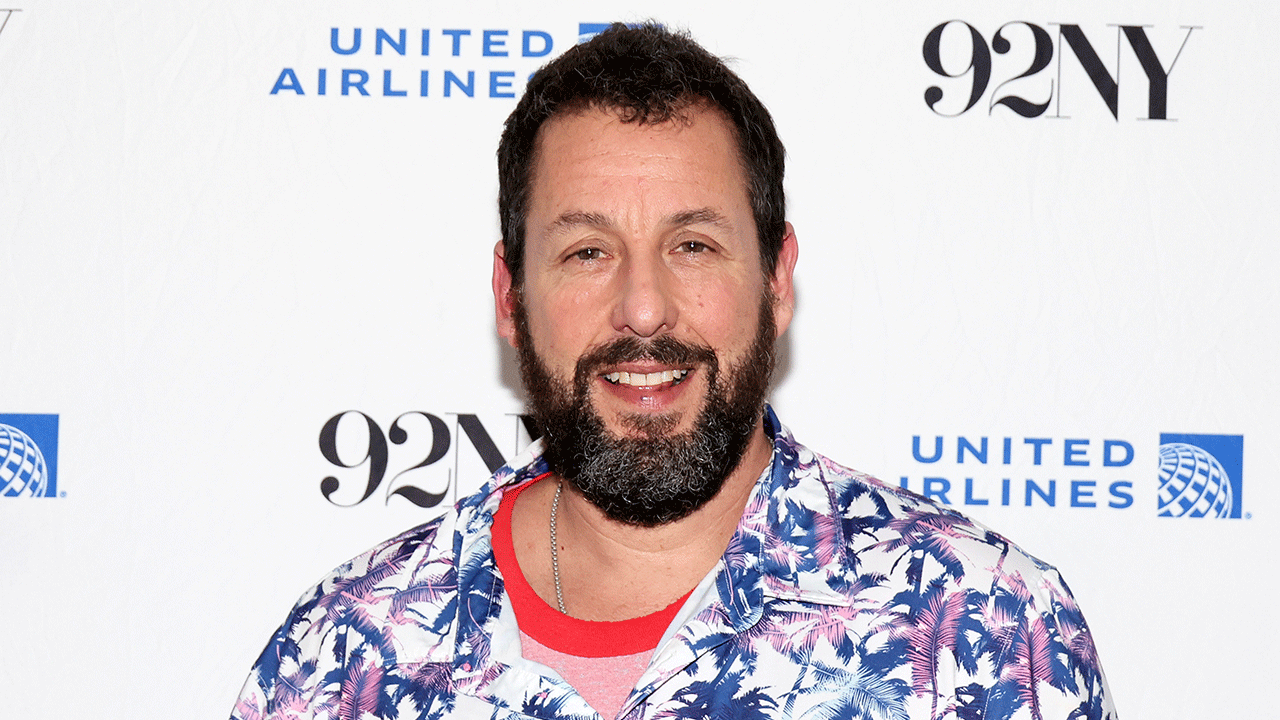 She continued, "He's wearing multiple hats — producing, acting, being an actual dad. It's almost inhuman. Nothing suffers — he does it all 110 percent. I would say he's a good coach. He knows when to push; he knows when to take a step back. He just understands how to make a good movie, and he's one of the funniest, kindest human beings."
CLICK HERE TO GET THE FOX NEWS APP
"I love any scene with the Sandlers together… they're all so god—- talented."
At the moment, Sunny and Sadie aren't slated to appear in any future projects. Adam has two films in post-production.