CNN
 — 

Elon Musk's SpaceX launched the most powerful rocket ever constructed Saturday from south Texas. The uncrewed rocket system, Starship, safely took off — but the test flight ended prematurely with an explosion and a loss of signal.
Here's what else you need to know to Get Up to Speed and On with Your Day.
Hundreds of families are agonizing over the fate of their loved ones as sources say a possible deal to secure the release of some hostages held by Hamas may be in sight. Negotiations have been in progress for weeks between the US, Israel and the militant group, mediated by Gulf state Qatar, but an agreement has yet to be struck. Still, negotiators from various countries, including senior Biden administration officials, are expressing rare optimism about the progress, saying gaps in some of the major sticking points have begun to close. At Al-Shifa, the largest hospital in Gaza, the Israeli military alleges the facility is being used by Hamas as a shield for its operations but Hamas and hospital officials have denied Israel's claims.
Former President Donald Trump on Sunday visited Texas near the US-Mexico border as he escalates his anti-immigrant rhetoric and campaigns on hard-line immigration policy proposals. During the visit, Trump received the endorsement of Texas Gov. Greg Abbott, who continues to spar with the Biden administration over its efforts to curtail illegal immigration. Also on Sunday, Vice President Kamala Harris aimed to confront Biden's lackluster polling and age concerns. "We're going to have to earn our reelect, there's no doubt about it," Harris told CNN. Separately on the campaign trail, Florida Gov. Ron DeSantis said the presidency is "not a job for somebody that is pushing 80" as he sought to contrast his youth relative to former President Donald Trump, 77, and President Joe Biden, who turns 81 today.
Tapper asks DeSantis if Trump is too old to run. Hear his response
Tens of millions of people across the US are at risk of severe storms this week that could impact Thanksgiving travel. One notable storm system is headed into the South after blowing through the Rockies over the weekend, leaving heavy mountain snowfall piled nearly a foot high in parts of Utah, Nevada and Colorado. The day with the most weather-related headaches for travelers is likely to be Tuesday, with a low-pressure system bringing rain and thunderstorms to the majority of the eastern half of the country. Several areas expecting rain include major airport cities — New York, Washington, Chicago and Atlanta. All could see delays and frustrations due to the wet forecast.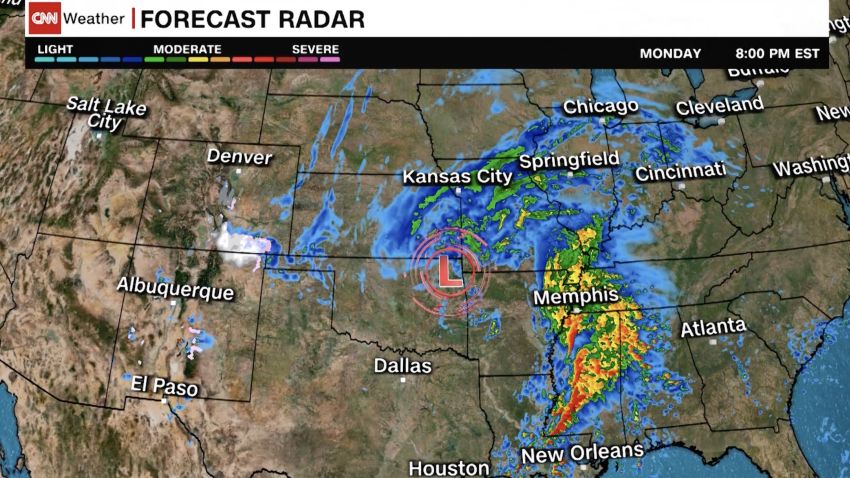 Traveling for Thanksgiving? Here's what the weather looks like for travelers
Commuters in Los Angeles are awaking to pleasant news today after a portion of Interstate 10 reopened ahead of schedule following a massive fire earlier this month. The vital transportation artery, which typically sees more than 300,000 daily drivers, is now flowing in all five lanes ahead of today's morning commute and before the Thanksgiving holiday, California Gov. Gavin Newsom announced. Officials previously said the roadway would open on Tuesday. Meanwhile, authorities have released a photo of a person of interest who was seen in the area when the fire started.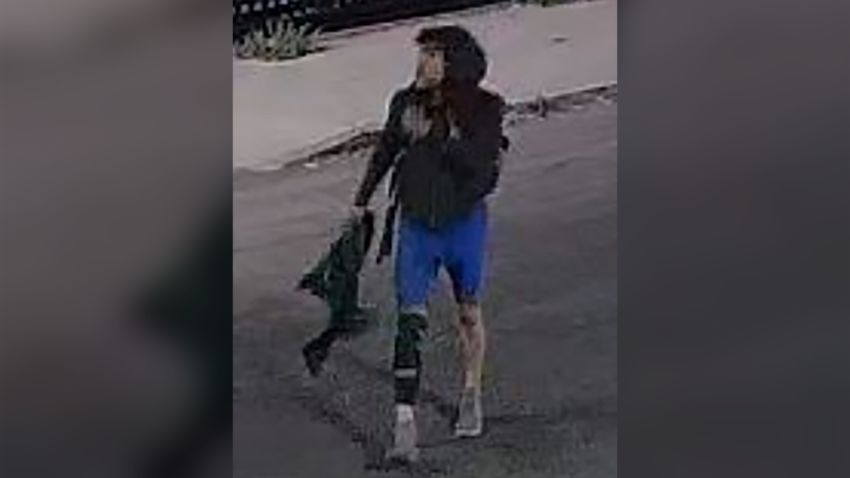 See photo of person of interest in Los Angeles interstate fire
Microsoft has hired former OpenAI CEO Sam Altman, the tech giant announced today. This comes just three days after OpenAI, the company behind the viral chatbot ChatGPT, fired its founder in a chaotic boardroom coup. While the details of Altman's firing remain murky, OpenAI in an announcement claimed Altman had been insufficiently "candid" with the board and that it had hindered the board's ability to carry out its responsibilities. Analysts also say a key factor in Altman's ouster was tension between Altman, who favored pushing AI development more aggressively, and members of the OpenAI board, who wanted to move more cautiously.
See 10 decades of Thanksgiving Day parade balloons
Float down memory lane with a visual history of the annual Macy's Thanksgiving Day Parade.
10 abandoned places reclaimed by nature
With a lack of human interference, these derelict sites are being reclaimed by plant and animal species.
World's 'most sought-after' whisky sells for $2.7 million
This bottle of whisky set the highest record for any spirit or wine sold under the hammer, according to Sotheby's auction house in London.
Shakira reaches deal in tax fraud lawsuit
The pop star settled her tax evasion suit with Spanish authorities today, avoiding a lengthy trial.
Honda announces recall over engine concerns
Honda has recalled nearly 250,000 vehicles over concerns that engines could stall and increase the risk of crashing. See which models are impacted.
Former first lady Rosalynn Carter died peacefully Sunday with family by her side, according to a statement from The Carter Center. She was 96. "As long as Rosalynn was in the world, I always knew somebody loved and supported me," her husband, former President Jimmy Carter, said. She and her husband celebrated 77 years of marriage in July. Rosalynn Carter entered hospice care last week and was diagnosed with dementia in May.
Former first lady Rosalynn Carter dead at 96
55%
That's the percentage of votes that far-right outsider Javier Milei received Sunday in Argentina's presidential elections, making him the new president-elect. Milei's victory marks an extraordinary rise for the former TV pundit who has pledged to take Argentina into a new political era and tame the country's historically high inflation.
"The net is a symbol of hope and care."
— Golden Gate Bridge spokesperson Paolo Cosulich-Schwartz, commenting on the ongoing construction of a suicide safety net below the iconic San Francisco bridge. Proponents of the $217 million project believe the 1.7-mile-long net, which is nearing completion, will offer many people a second chance at life.
Editor's note: If you're experiencing any thoughts of suicide or any form of self-harm, please call the National Suicide Prevention Lifeline at 988.
Check your local forecast here>>>
AND FINALLY …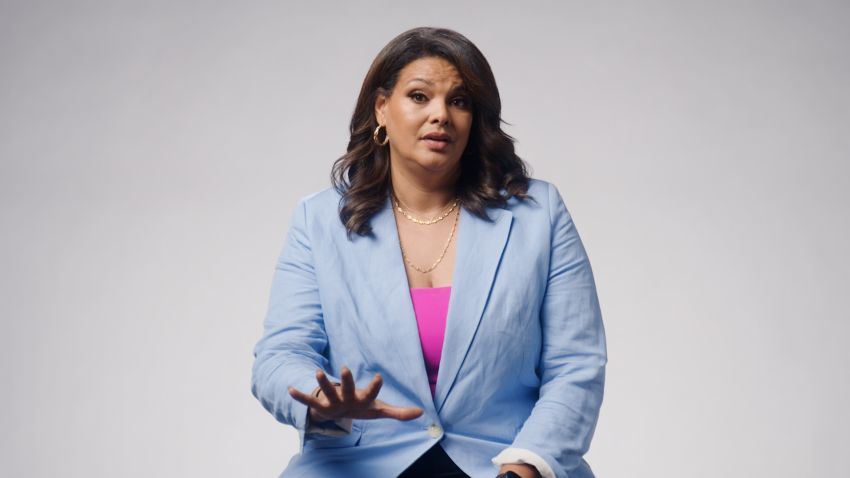 This CNN reporter covers war and conflict. Here's how she copes
This CNN reporter covers war and conflict. Here's how she copes
CNN anchor and correspondent Sara Sidner has reported from conflict zones and disaster areas around the world. Learn how she overcomes fear and what helps her cope — from kind colleagues to deep breaths.