105 Freeway's westbound lanes to remain shut near Willowbrook due to shooting investigation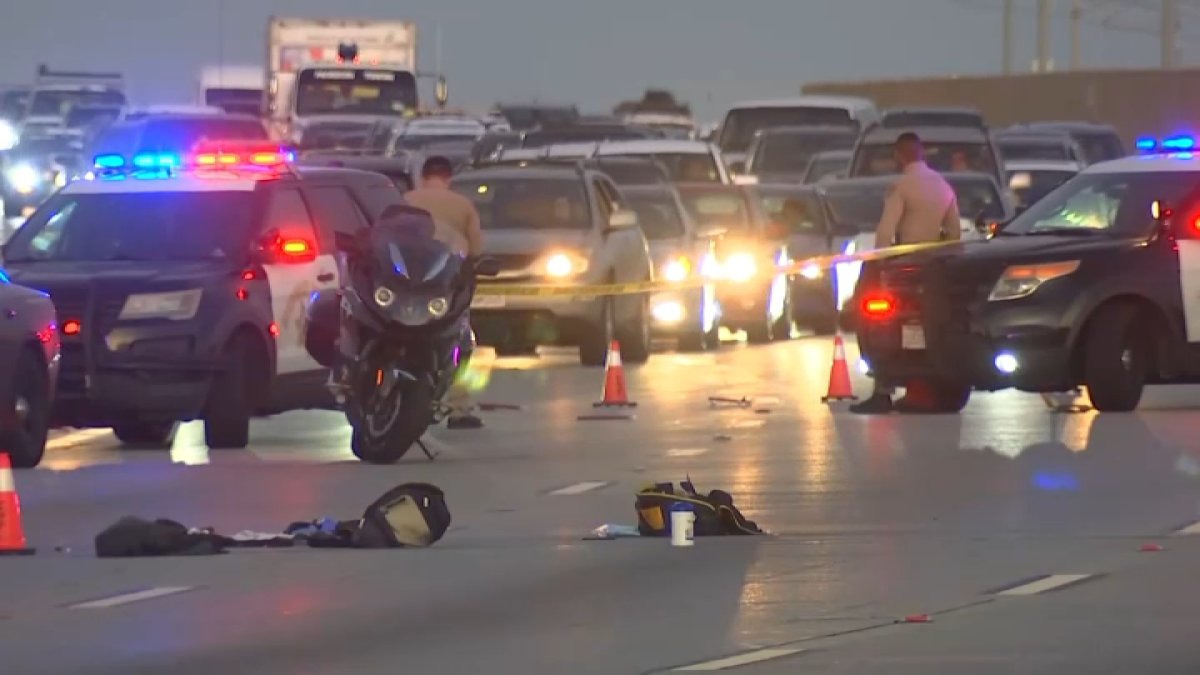 All westbound lanes of the 105 Freeway near Willowbrook will remain closed through early Monday after an officer shot a pedestrian on the freeway.
The shooting was reported sometime around 3:30 p.m. and happened near Wilmington Avenue, according to the California Highway Patrol dispatch. Around that time, officers responded to calls of a person walking in and out of traffic on the freeway.
Details on what led up to the violence were not immediately available.
Aerial footage from NewsChopper 4 captured a splatter of blood in the middle of the lanes and traffic significantly impacted on the westbound lanes. Several police units were seen responding to the incident.
The severity of the pedestrian's injuries was not immediately clear. Officials said the officer who opened fire was unharmed in the incident.
CHP said all lanes would remain shut down through 4 a.m. Monday.
The investigation is ongoing.